Estimated Shipping Date: May 2020 
LATEST UPDATES: 
11 February 2020:
Production has been delayed due to the outbreak of the coronavirus. Our production partners are currently shut and shipments out of China have been halted, further updates will be reflected on this page.
3 February 2020:
Production sample has been confirmed and mass production will start shortly.
19 December 2019:
Image of production sample.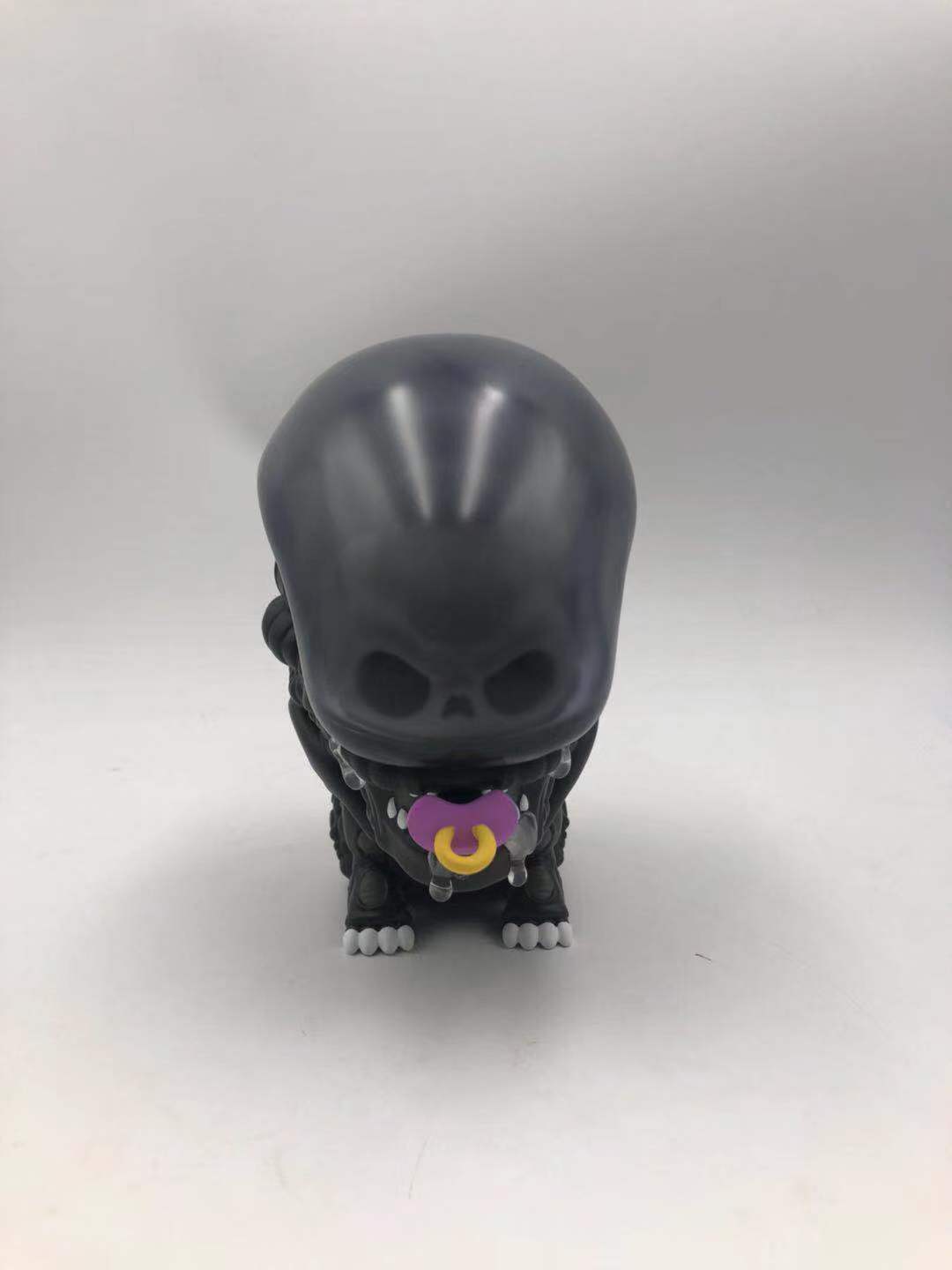 4 November 2019:
Factory is resolving issues with parts separation.
6 September 2019:
Factory is currently reworking the paint job.
25 April 2019:
The team is working on the tail of the sculpt as recent production runs have found high levels of the warping on the tail piece.
28 December 2018:
 Troubleshooting works are being done to the fitting mechanism of the head and body.
12 March 2018:
The factory is facing low production yields of the desired head opacity.
23 Sept 2017:
Due to the complexity of the sculpt, and also the translucency of the material for the alien's head, our factory is still working on its production.