Planning to purchase an item but it is not available? You can still express your interest in the item by registering your interest with us via the tab "Join the Waitlist" on the product page and you will be notified via the email address that you registered your interest with, should the item become available!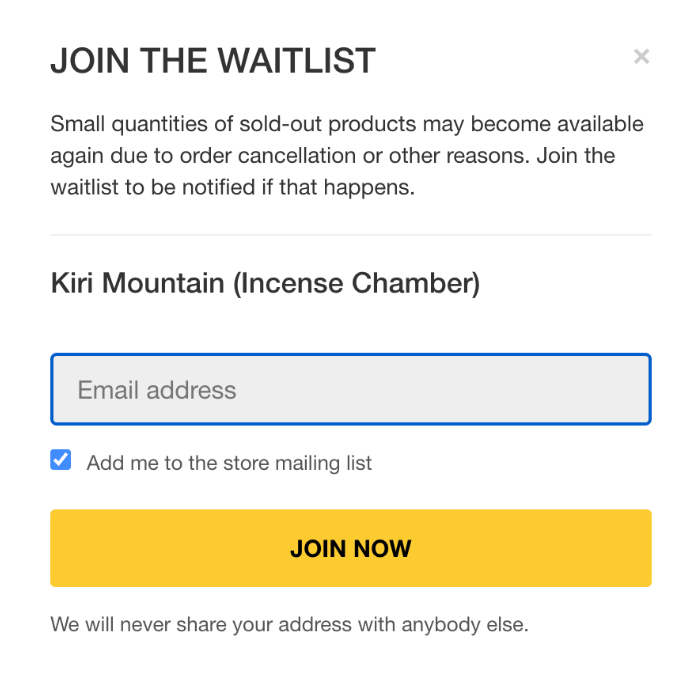 WHAT ARE THE CHANCES THE ITEM BECOMES AVAILABLE?
Items may become available due to:
Cancelled orders

Warehouse inventory discrepancies

A release of the same item
However, we are unable to advise you on when it will be available or how likely the item will become available for purchase.
Occasionally, we may amend this FAQ without any prior notice. We advise our customers to review this FAQ periodically to be updated of any changes. By your continued use of our site and services, you consent to our Terms of Service and any changes that may be made from time to time.