Skull Bomb (Daisy)
Product information:

Size: 8"
Material: Clear Resin with embedded Daisies
Production Status: Completed
Shipping Status: Shipped
This product is currently SOLD OUT.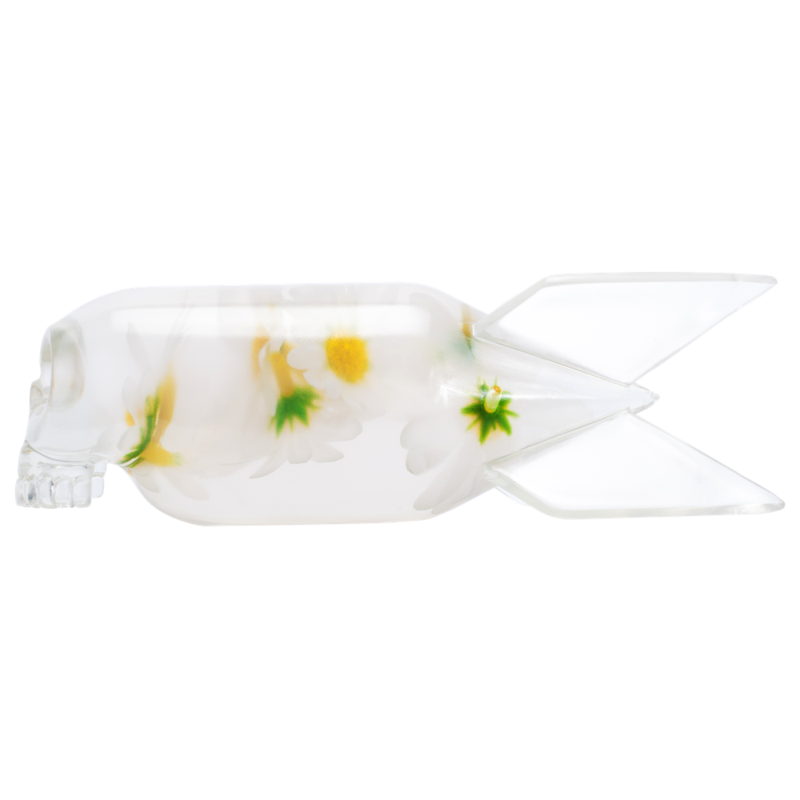 Flowers alignment:
These skull bombs are artisanal figurines, beautifully hand-casted with daisies. They are randomly placed in the clear resin and its alignment will not be consistent for every piece. Thus, daisies misalignment is not be considered a defect for every piece are unique.
NOTE!
Get in touch with the customer care officer at HERE, if you have yet to receive your order by the end of March 2018. We will be glad to help!
Returns and Exchanges terms and condition HERE