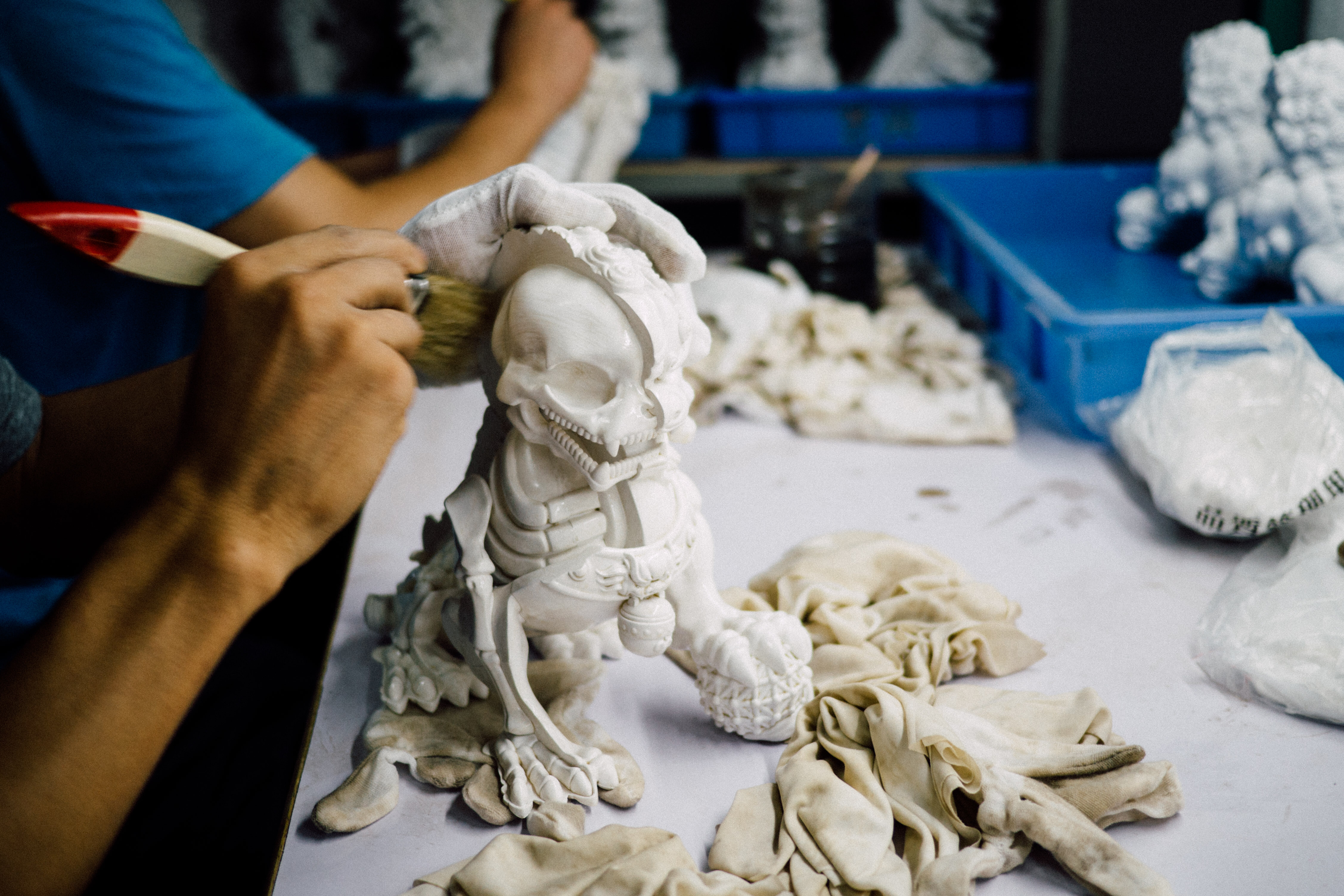 XXRAY PLUS FOO DOGS (Ivory Edition)
Product information:
Size: 8"
Materials: Vinyl
Production Status: Completed
Shipping Status: Shipped
This product is currently SOLD OUT. 

Warped Heads and unbalanced legs
As the material we used for Foo dogs is Vinyl, the nature of this material makes it susceptible to deformation under harsh/ high-temperature conditions. 
Once it has been shipped, the containers that store the toys may result in a high temperature/ rough handling/ tilting of items during transit, thus leading it to go out of shape. 

Fortunately, because of this very nature of vinyl, it makes it easy to rectify with heat. All you need is just a hair dryer to gently heat up the warped area. This will soften the vinyl and you can simply adjust it back to shape and leave it in that particular position to cool and set. 

As toy makers, this is one of the tricks vinyl collectors would do and we would love to take this opportunity to share it with you! 
Returns and Exchanges terms and condition HERE